Blog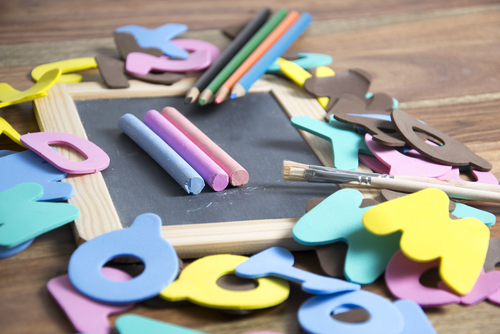 Summer Enrolments Are Now Open
Valley Heights Preschool is now taking enrolments for 2021 to start from 17 January 2021 at our preschool in Green Valley! Our preschool offers a learning experience different from anyone else in the locale. If you're looking to enrol your children in a kind, caring and nurturing early education program, then our Green Valley learning centre is the place for you.
Founded in 1993, our early learning centre has been providing a bright, colourful and well-equipped play centre for children ages 2-5 for almost 30 years. Children can participate in a range of learning activities, playtime and socialisation with other children their own age at Valley Heights Preschool. We accept and encourage all other cultures and promote a multi-faceted approach to learning all throughout the day.
Our learning program is based on the Early Years Learning Framework for Australia 'A vision for children's learning'. This means we are always working towards preparing your children for their entry into primary school. We follow a well-designed curriculum with the intention of doing our best to ensure your children are capable and confident as they leave preschool and enter the world with the rest of the big kids.
We provide a healthy and nutritious menu for all children enrolled in our school. Hot meals, snacks and beverages are provided throughout the day to all students. This ensures their young minds are fuelled with the energy they need to thrive throughout the day. Our Munch and Move Program is endorsed by NSW Health Department, so you can rest assured that we only fill your children's tummies with delicious, nutritious food.
As well as a delicious menu of healthy food, snacks and drinks, we also provide health care services for all of our children. We offer free eye testing for students in their first year before primary school through the StEPS eyesight program. We also offer free yearly dental check-ups to ensure that kids' teeth are as bright and shiny as is possible. We provide first aid courses too! These are for children aged 3-5 years and will teach them basic skills that can be used to help both themselves and their classmates should someone fall over, scald themselves or suffer another minor injury. All the children participate in a Graduation Ceremony at our end of year party that family and friends can join in together.
Parents, if you're looking for a fulltime early learning education program for your children while you are at work, please contact us today. We have two sessions available to suit families entitlements. Following your phone call we will schedule an inspection of the school when you're next available. We also welcome walk-ins, so if you're in the area and have a moment free to come in and check out the place, do feel free.
We're open from Monday to Friday, 7:00am to 6:00pm. Call us on (02) 9826 0266 with any questions you have about enrolment for 2021 to start from 17 January 2021. We look forward to taking your call – one of our friendly educators will happily speak to you when you do.