Blog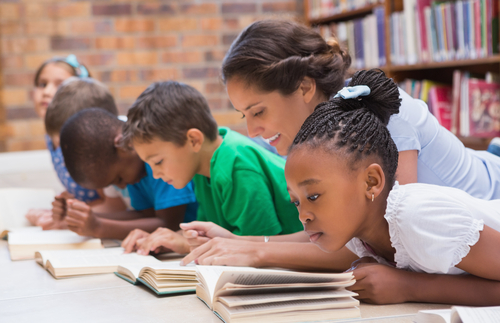 Research Shows Strong Benefits Of Early Childhood Education
Early childhood educators, politicians and researchers have long purported the benefits of an early childhood education. Two years of preschool gives children the best start possible when they are commencing their education. This is widely agreed upon by researchers in the early education sector.
The years from birth to eight years old are critical for the best learning and development outcomes. As the brain develops, a preschool education constantly delivers both short and long term positive effects. These effects are particularly noticeable in students from disadvantaged backgrounds. It's worth noting here that two years of preschool education is far better than one.
Unequal opportunity at home can cause gaps between what a student knows and what they should know. Gaps in cognitive skills, language skills, social skills and emotional skills can become noticeable if kids are not prepared for school. The benefits of early learning environments are that they can help reduce this cognitive deficit. It ensures young children perform to their best ability when they are finally school ready.
A recent report has detailed that increasing access to quality early education programs is important. Indeed, the report said that it would be the single most impactful reform the Australian Government could make. Such a recommendation suggests that children aren't engaged with early learning to the extent they should be. It also implies that children could benefit from additional preschooling.
The impacts of such a reform would be huge in terms of improving school outcomes. This is because Australia seriously lacks involvement in this sector compared to the rest of the world. Indeed, only 15% of three-year-old children attend a preschool program in Australia.
Another recent study suggests that dollars is contributed to the economy for every one dollar invested in their early childhood education. An early childhood education promotes lifelong learning and great economic benefit for the country. 
The premise underpinning the benefits of early childhood education is that teaching literacy and numeracy as early as possible is beneficial. Indeed, this is much more effective than current reliance on late intervention programs when there is a deficiency in these areas. In early childhood learning, children learn a positive disposition towards learning and life skills.
Play based learning is incredibly important in the way it teaches children to handle problems, socialise and interact with older adults. Relevant topics can be taught to children in guided lessons using representation and storytelling. Research shows that children who answer questions and solve problems in preschool are much better equipped for primary school.
However, only a high quality early childhood education promotes social development, cognitive development and emotional development. It takes a teacher who is fully engaged with their classroom to convey social and emotional skills properly. These are needed in school years and only a high quality teacher can instil this knowledge in children. A high quality early education improves rates of high-school graduation, increases lifetime earnings, and reduces crime and teen pregnancy. 
Cognitive skills are learnt through completion of logic based activities. Emotional development is achieved as children reflect the behaviour of instructors and their peers. These results are evident even after students' test-scores become impossible to tell apart in later years of schooling.
The nurturing environment of preschools is what makes them so effective at promoting strong lifelong outcomes for children. When teachers engage in interactions that stimulate learning, they encourage emotional growth. This is achieved by offering support in social development and mentoring in problem solving during a child's early years.
If you're looking to enrol your kids in an early childhood educational program, contact our child care team today. We're open for business between 7:00 and 6:00pm Monday to Friday. Call us on (02) 9826 0266 to arrange a tour of our premises or to ask any questions about our school. We eagerly await hearing from you when the time is right to commence your children's early education.