Blog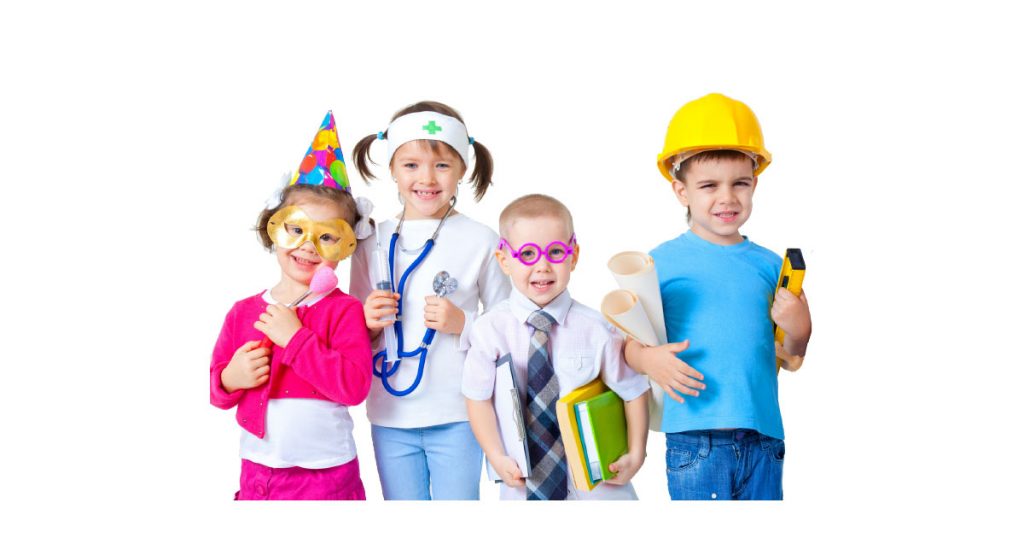 Benefits of Dramatic Play in a Child's Development
Children have active and creative minds, and throughout their formative years at preschool they are encouraged to engage in a variety of dramatic play opportunities with their friends and peers. When given the opportunity to exercise creative freedoms and play a role within a story, play or video production, children nurture their social skills whilst also building emotional awareness and problem-solving abilities. The benefits of dramatic play in early childhood are well understood, and in this blog post Valley Heights Preschool will be sharing 5 of these benefits.
What is Dramatic Play?
Before we dive into the benefits, we thought it would be a good idea to discuss what dramatic play encompasses. You've likely heard this term before, and it simply refers to any form of role-playing, puppetry and fantasy play. It can be performed alone or with their peers, and children will each have a set role to play. You've probably seen your own child playing pirates or setting up a fort in the living room made of cushions, and whilst it may seem like just a bit of fun, this is actually a very valuable learning experience for children.
The 5 Main Benefits of Dramatic Play
Every child develops their cognitive, emotional, and social skills at a different rate. However dramatic play has a critical role in childhood development, teaching and nurturing the following skills:
Social Skills and Emotional Responses
Because everyone has a role to play, children learn how to interact positively with their peers whilst striving towards a common goal. They learn to become more aware of not only their own emotions, but also the emotional wellbeing of others.
Physical Health
Keeping active is important at every stage of life, and starting young will go a long way in ensuring a healthy future. Children not only develop their physical stamina in the performance of their roles, they also build muscles and improve their hand-eye coordination skills whilst putting on costumes and picking up and manipulating props.
Conflict Resolution
Life is never without conflict, and dramatic play can teach children about how to overcome conflict and reach amicable agreements with others. Dramatic play encourages children to critically evaluate a situation, consider the role of different members of society and propose solutions for the consideration of the group.
Literacy and Numeracy Skills
No matter what type of play children are engaged in, they will be developing their literacy and numeracy skills along the way. It could be as simple as a newspaper clipping, or perhaps a shopping list or receipt. Whether a child is playing the role of an investigator, shopper or checkout attendant, they will be encouraged to think critically, learn new words and basic numeracy skills.
Nurtures Creativity
It takes an inquisitive and active mind to dream up an exciting story, and children have a lot of fun in the process of designing and executing a dramatic play scenario. Children may bounce ideas off one another and learn to value the input of others, and they will gain valuable insight into how different individuals view the world and the role of different members of society.
Valley Heights Preschool – Where Children Can Play to Their Hearts Content
At Valley Heights Preschool, we are big advocates of dramatic play. We encourage children to get creative and make use of our range of props, all whilst under the watchful eye of our experienced educators. Whether at home or at day-care, dramatic play will do a world of good for a child's development.
Valley Heights Preschool are enrolling now. To enquire about available places or our early learning program, please don't hesitate to call us on (02) 9826 0266. We hope to welcome you and your child into our learning community soon.