Blog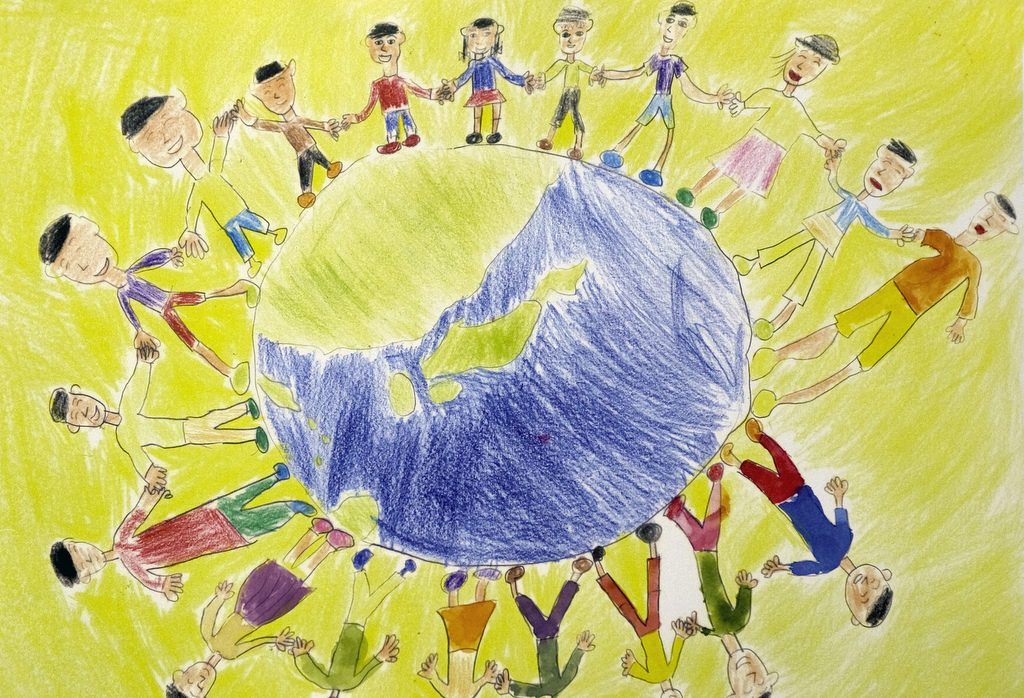 5 Creative and Educational Activity Ideas for Children
With the weather starting to heat up, your child will no doubt be eager to get involved in activities such as swimming at the beach or local pool and playing with their friends outdoors. When the sun starts to get a bit too much, these five activities will give your child an opportunity to express their creative side and learn new skills which will be of benefit throughout their early learning journey and beyond.
 In this blog post, Valley Heights Preschool share 5 fun activities which can be done both at home and within our Green Valley preschool. These activities are designed to nurture your child's self development as well as their physical, cognitive and emotional growth. If you're looking for ways to occupy your child at home, you might like to give some of these a try. 
Introduction to Cooking
Getting kids involved in the kitchen is a great way to introduce them to the importance of nutrition, the names of different ingredients and how everything goes together to form a delicious meal or treat. With the warmer weather we're currently experiencing, you might like to start by picking up a selection of fresh fruit and vegetables. These can be made into summer refreshments such as smoothies or icy poles, which are both simple and enjoyable to prepare. You could then move onto baking cookies or muffins. 
Valley Heights Preschool is fortunate to have an outdoor gardening learning centre, and children love interacting with nature as they grow and nurture their own food. You might like to try utilising some of these fresh herbs and veggies in your home cooking to further support your child's learning. 
Scrapbooking 
Give your child the opportunity to express their creative side by creating a scrapbook or picture book. Exercise books are available from any supermarket or craft store, then all you need is a set of pencils, watercolours or crayons. Your child can add to the book at any time, and it will become a treasured memento of their childhood in the future. We also welcome children to bring their workbooks to preschool so that they can share their creations with their peers. 
Puzzles
Puzzles are a great way to work on hand-eye coordination and fine motor skills. Puzzles come in a range of different themes and sizes, and they can vary in difficulty from simple to complex. To complete a puzzle, children must use their hands, eyes and brain all at once. Start out with simple puzzles before progressing onto more complex puzzles. Once complete, your child will feel a sense of accomplishment and may wish to display the puzzle for a few days. 
Home Obstacle Courses
Children love creating and conquering obstacle courses, and if you have the space it's a great idea to give your child the opportunity to build one of their own. You can use common household materials including cushions, chairs and newspaper. It is important to keep an eye on children for their personal safety, but when done responsibly obstacle courses are a great way to improve co-ordination and help your child learn about calculated risk taking. 
Painting and Crafts
Hot or rainy days are the perfect excuse to get crafty, and this is something which can be done both at our childcare centre and at home. Provide your child with a blank piece of paper or canvas and a range of primary colours and watch their creation unfold. Some popular ideas for home craft include finger painting, creating figures from recycled cardboard tubes, painting egg trays or using chenille stems to create finger puppets. Not only will home craft and painting stimulate your child's touch, sight, hearing and smell, it will also nurture creativity and fine motor skills. Once complete, the craft can be displayed around your home. 
Schedule a Tour at Valley Heights Preschool Today
We hope you found the above activity ideas helpful, and we're sure both you and your child will have a lot of fun doing them. If you're looking to enrol your child at Valley Heights Preschool Long Day Care Centre, please call +61 2 9826 0266 to schedule a tour, or visit the enrolment page on our website. We hope to welcome you and your family into our learning community soon.